"I realised that talking to machines was no longer a passion of mine, and I wanted to talk to people instead of computers" Liam McQuade speaks to us about his jump from IT to recruitment
Liam McQuade is one of our newest IT recruiters here at The Bridge, joining us about 3 months ago. He has over 14 years' experience working in IT, spent in multiple industries from financial services to gaming to legal. We asked Liam what made him decide to make the move from his successful IT career into recruitment consultancy.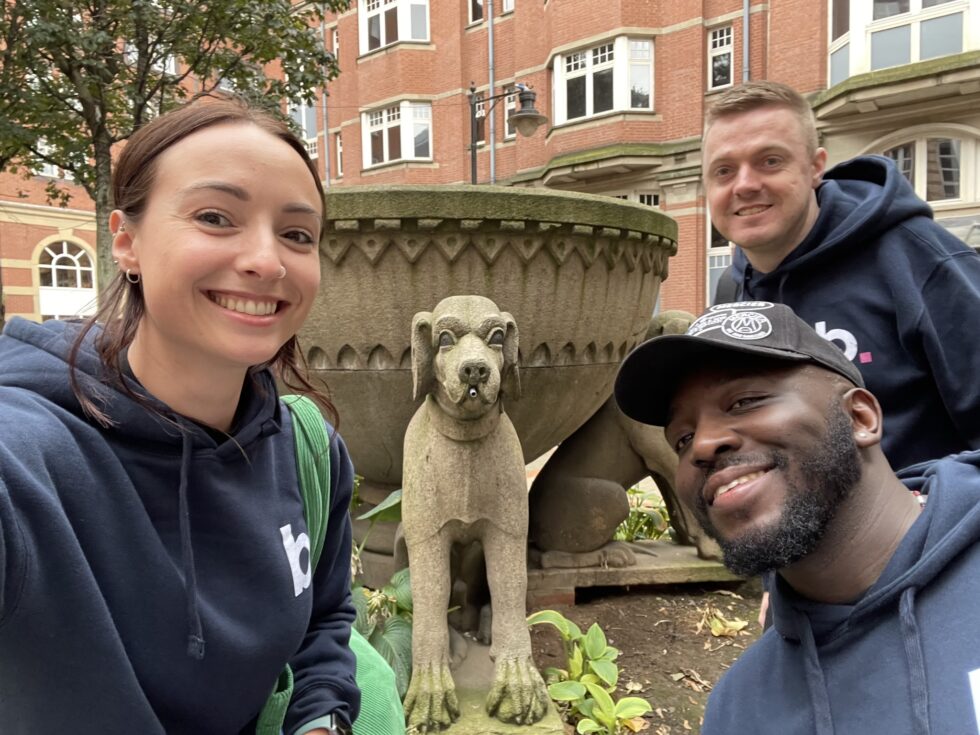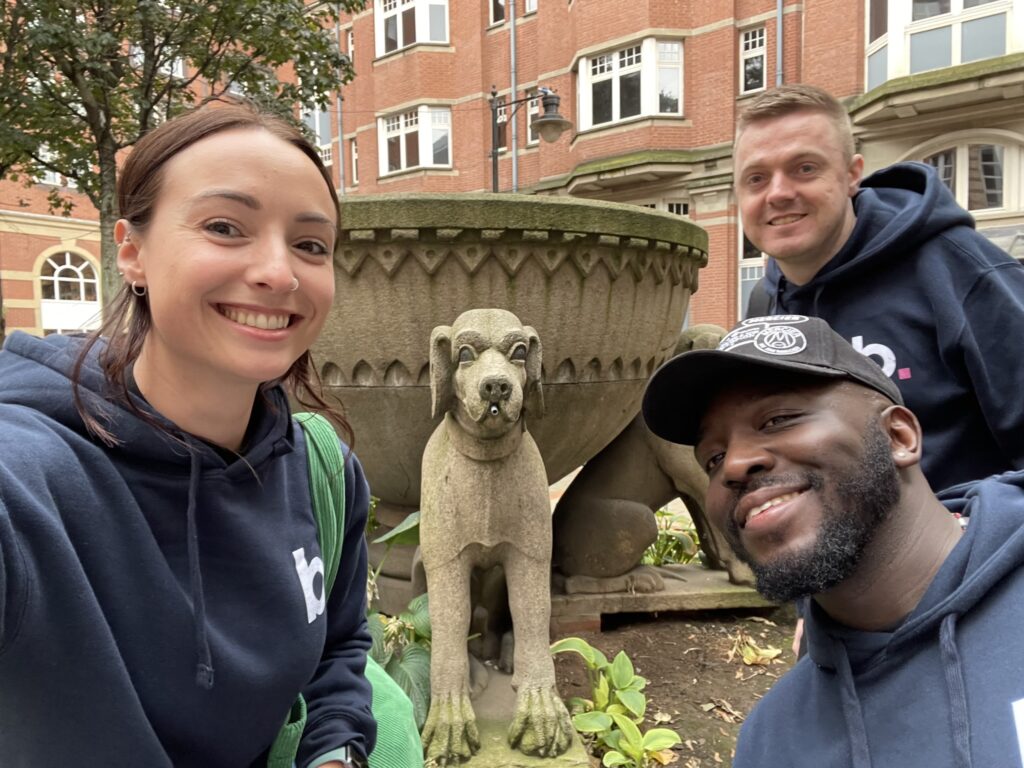 Liam: I realised that talking to machines was no longer a passion of mine, and I started wanting to talk to people instead of computers. The Bridge had placed me twice in the past, so I knew that was the best place I could go to jump start my new career. They got in contact with me for another IT role, and I said, 'Well, no, I'm looking to get into recruitment, actually.' So, I came in for an interview, we had a conversation and here I am. I haven't looked back since.
Liam is a fantastic addition to the team here at The Bridge, and we're lucky to have someone with so much IT experience. On the topic of transitioning from IT into recruitment Liam told us.
Liam: I was apprehensive of course and thought learning about a new industry would be really difficult, but I'm enjoying recruitment so far. My career had always been in IT operations, and I've worked in several roles throughout the IT life cycle, but when people ask, 'do you know a lot about IT?' my answer was always 'no'. Unless you're Bill Gates, or Steve Jobs, there's always going to be more to learn. IT is constantly changing, and recruitment is actually very similar, it's varied and changeable. I think that has prepared me well for recruitment. They fit together very nicely.
I'd been involved in recruitment before, but in a very informal way. I was always happy to help when people wanted to join my team, and really enjoyed being the person friends and family would come to saying, 'do you know anybody that's recruiting for my skill set?'. It's a nice feeling to see you've helped that person. I liked that feeling and I thought, you know what, if I could come out of IT and do that full time, to be able to go into a job that doesn't feel like I'm doing work, that's where I want to be.
We were curious about the differences in the kind of language used in recruitment and IT and so we asked whether Liam had experienced any language barriers.
Liam: There's a technical language used in IT, lots of abbreviations and terms that you probably wouldn't hear outside of IT. For example, I might get a request for somebody trained in SQL, that might sound straightforward, but there are several different methods of using SQL. So, I need to find people with skills and experience in the right method for SQL that they are asking for. Whatever the role or skillset required, there's a good chance I'll have done it myself and that helps me find the right people.
Having insider knowledge of the industry we're recruiting for is something we pride ourselves on as it enables us to find the right opportunities for our candidates. Something that Liam has been able to support us with.
Liam: I think one of the benefits of me working at The Bridge is a lot of the clients that we recruit for, I've worked for personally. When candidates are asking, what's the company like, what's the culture like? I can give them an insight into what my life was like there. And thankfully, my experiences with the companies that we recruit for have all been positive. So it's not just the IT and the knowledge side of things, I'm also very aware of the importance of company culture and ED&I strategies, because I've been on the other side of the experience. My experience means I'm more likely to ask questions that recruiters might not necessarily ask clients, for example 'Can you support somebody with learning difficulties? Or 'Can you take on somebody that would require sponsorship from abroad?'. Those kinds of questions can make a huge difference for the candidates you put forward.
We ended our conversation with Liam reflecting on his career experiences and the role luck plays in many people's professional life.
Liam: I have been very lucky in my career, when I left school I received a random letter through the post. And to this day, I don't know who this letter came from. It was for an IT apprenticeship called Zenos. So, I went for it. I joined this amazing apprenticeship and came away with some really good qualifications. I landed my first job on the service desk as soon as the apprenticeship had finished.
I really enjoyed my career in IT, but I ended up in a financial comfort zone. So when my partner succeeded in gaining a career advancement himself, that allowed me to reflect on what I wanted to do next. That allowed me to start a career that I wanted to do rather than I the one I was sort of thrown into. There are always people that can help you on your career journey. Whether you're working in the industry you want to be in or not. Have a look online, have a chat with us, and we can help you find the right job.
We are pathfinders. Our team are bound by one purpose; finding the right opportunities for the candidates and contractors we engage with every day and enabling tech pathways for all.
Whether you are an experienced professional seeking a new opportunity, a recent graduate looking to take your first career steps or just want advice on how to get into tech… we're here to help you find your path.